Noise Intex Aqua R3 Color Moustaches Printed Cover >
0
Items Found
Price Details for Noise Intex Aqua R3 Color Moustaches Printed Cover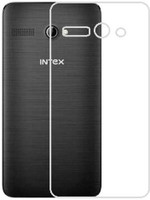 Noise Back Cover for Intex Aqua 3G Pro
Rs. 235
MRP: Rs. 999
76% OFF
Shipping Time:
COD: Available
Details
Description of Noise Back Cover for Intex Aqua 3G Pro
Access to all the controls: Allows easy access to all buttons, controls and ports without having to remove the skin. Perfect cutouts for speakers, camera and other portsOuter frame is reinforced at cutouts for sturdier durabilityExcellent protection and grip with flush buttons maintain the minimalistic look of the Phone for the obvious choice in clear and comfortable protection.Perfect Design:- Cold-resistant, wear-resistant and easy to clean- Ultra slim and light weight. Soft touch feeling- Material: Plating TPUSatisfaction guarantee:We are so confident in the quality and craftsmanship of our product, If for any reason you are not completely satisfied with our product,you can contact us ,we can give the best sevices.
Latest Coupons & Offers
| | |
| --- | --- |
| 19-03-2017 | Rs. |
| 26-03-2017 | Rs. |
Price fluctuations of on

During the last 7 days the price of on changed 1 times. During this period price were increased 0 times and decreased 0 times.

The average price hike of during this period is Rs. and average price drop is Rs. 0

Price Stability of on

From the price data available it seems that it take an average of 0 days for a price change for on .
An average of 0 days for a price hike and 0 days for a price drop.




Products you might be interested